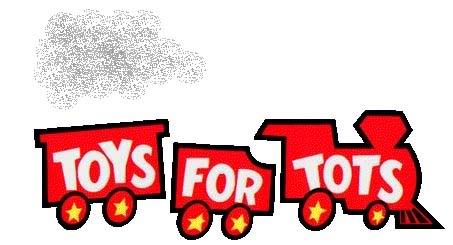 I know this time of year is busy for us all. However, I want everyone to remember all the little children out there that may wake up Christmas morning with NOTHING. Whatever the charity is, make sure you buy a small gift for a child in need this year. Make it a tradition. It doesn't have to be an expensive toy(don't forget clothes too) just something to make the child realize that the magic of Christmas is here. We are all so busy buying for our own children that we forget that not every child is as lucky as our own. Make it a fun thing for your family each year. Take the child/ren with you and let them pick something out. If you have a son, let him pick out a boy gift, if you have a daughter, a girl gift. Or whatever you come up with. As long as you remember that there are those out there that do not have what we do, I am sure the little "game" will be fun for all.
I think it is so important to teach children the responsibilty of giving. Now, you may think responsibility is a big word for this. However, that's what it is. I remember my Granny saying that it takes a whole community to raise a child. In a way, it does. We go to work and depend on others to watch our kids, or teachers to teach our children. Show your community how thankful you are for all their help. Give back to those that need it. When you teach your kids how to be a responsible member to this society, they teach there children and so on. Not to mention, it just feels good helping others. If you can not afford to buy an extra toy this year, ask local shelters if you can bake some pies or a cake. Whatever you are good at, share that. Get your kids involved and one by one, just maybe we can make the world a better place. Is that to much to ask? Nahhh, I am hopeful ;) and I believe in the Christmas Magic lol.
Pay it forward!
Oh and remember too, that Christmas is about giving and sacrifices made. Hold those dear to you and let them know daily that you love them. Don't let the spirit of Christmas go by w/out giving back.