I just wanted to say Thank you to everyone that has sent notes w/their condolences. I appreciate the prayers and thoughts more than you know. This has been a really hard week and Ike coming through made every thing SO MUCH BETTER-rolling my eyes! We've lost some trees and I am sure siding off our house. However, w/the death of my father last week, those trees and siding will just have to wait. I could care less right now.
I pray everyone is safe. We lost power for a while and I didn't have internet access. My aunt still doesn't have electricity. She will be staying w/us for a few days.
I can never tell everyone how much the prayers mean to my family. We are having a hard time-as you can imagine.
here are some pics from Ike damage grr-and these are just a few!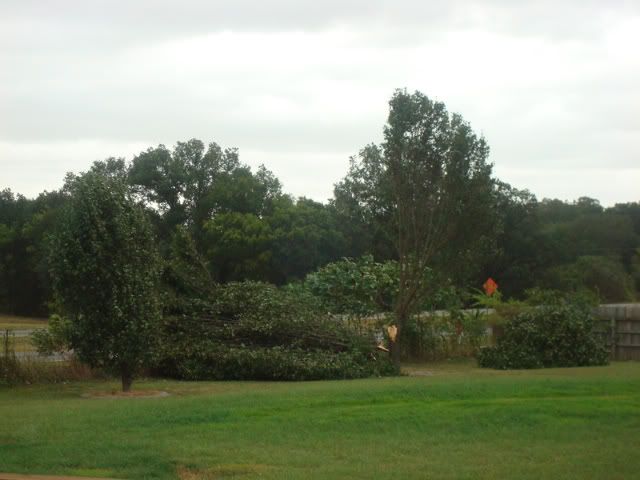 and here is a neighbors house-ike uplifted the roots of this tree and laid it in their driveway!