HOLY cow. I found old pictures of myself. GOOD LORD who is that skinny biotch? AND why oh why did I have bangs? BANGS? Really? AND the brownish lipstick...POOP STICK lol.
But to be this person again, not much to worry about, young, ready to take on the world and did I mention SKINNY? It's weird when you look at older pictures and think, "I was skinny then and I thought I could lose some more weight???????" WHATEVER. lol
Oh well, I wouldn't change a thing. I have a beautiful son and STILL w/the same person I was with then lol. How did that happen? haha
My senior prom-sheesh I am getting OLD.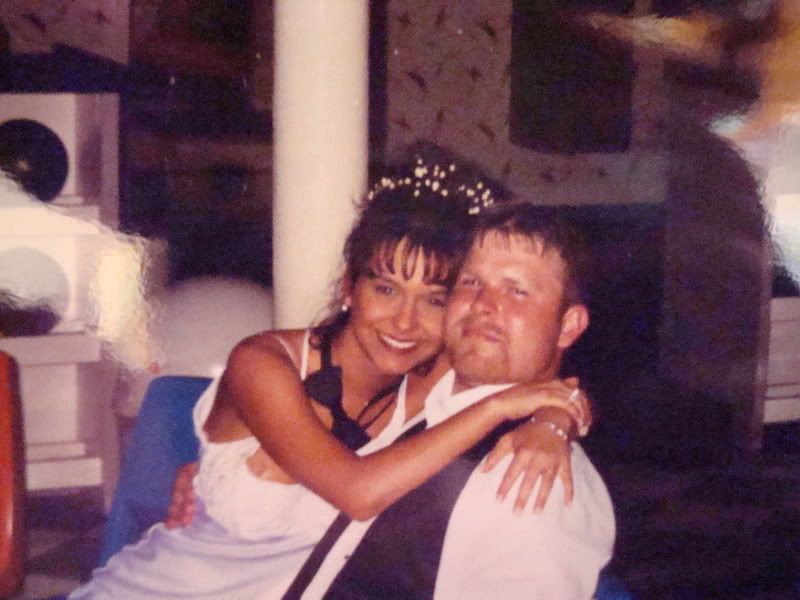 Me and Joe-yup we are still together :)
SO I want to see other "blast from the past" pics. Come on, I know you have some! SO you know the rules, we've done the "memes" before. Show me some pics and then pick others to do the same!
Heidi
Henley
Suzanne
Tara