My sweet boy turned three years old yesterday. Last night I was taking a bath, and thought, "this time 3 yrs ago, I was in labor w/Aiden!!!" They grow up so fast.
His party was a success and he had so much fun, all the kids did. Mommy and Daddy are quite exhausted. The best part of his bday was getting this Cadillac Escalade from us. He drove it all day long lol. I can't believe he's so big now. He will talk your ear off, tell you a story all about the day he's had, tell you about Scooby Doo finding monsters and Handy Manny fixing things. He loves to play w/balls and anything that has wheels on it. The love of my life, who knew it would be a little boy? Who knew he would steal my heart and give us so much joy? They have a way of doing that huh?
This is his Birthday cake that I made. It was very yummy and he was so excited that Mators wheelse turned lmao!
My Cousin's Little boy Justin and Aiden playing. They had a ball!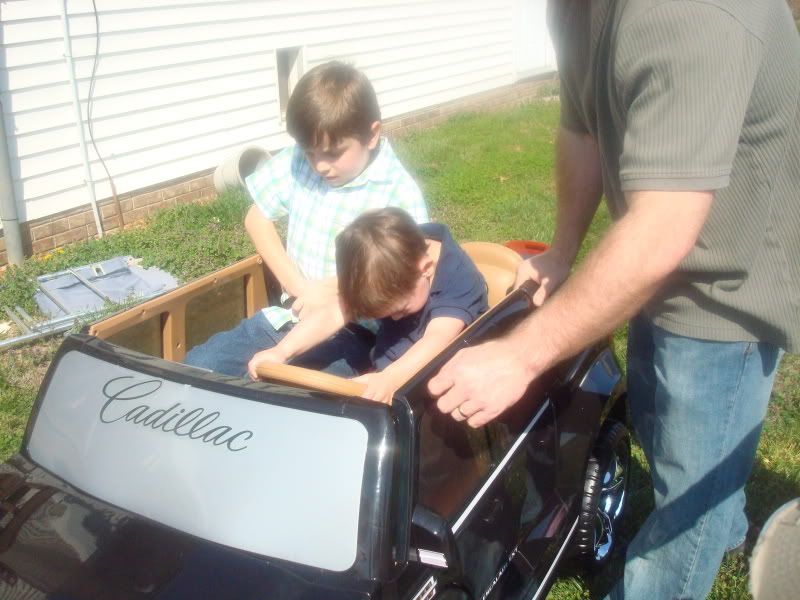 Happy Birthday my sweet little boy, I love you to the moon and back. You are the light in my day!