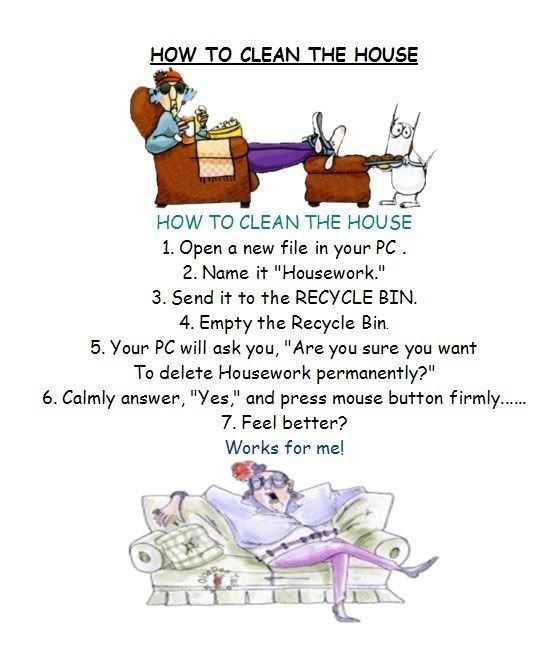 A CLEAN HOUSE! Really, I think that is how you tell if you are a little OCD about cleanliness! If you clean your house then this overwhelming thought comes to your mind:
This is better than sex!!!!!
and part of you actually means it, you have a problem. I HAVE THIS PROBLEM lmao. I look around, a clean kitchen, Aiden's playroom is clean,the living room is clean, OMG the bathroom downstairs is spotless......
ahhhhhhhhhhhhhhhhhhhhhhhhhhhhhh HEAVEN.
*tomorrow things will be a mess again and I will once again feel like yelling!