Aiden was full of energy today. He painted,played t-ball,mowed w/his bubble lawn mower,played w/his bubbles,laughed at Tom and Jerry(cartoons),peed in the grass and thought that was the funniest thing in the world and ask his mommy a billion and one questions. He worried about bugs, and laughed at the mommy bird bringing her babies food-there is a nest under the lid of our propane tank lol. AND we made Grandma a Mother's Day gift.
I painted his little hand and made him stamp a piece of construction paper w/it. Then I wrote this little poem on it:
This is my hand, so tiny,so small to hang somewhere upon your wall.
She will love it and probably cry lol. It's really cute and simple.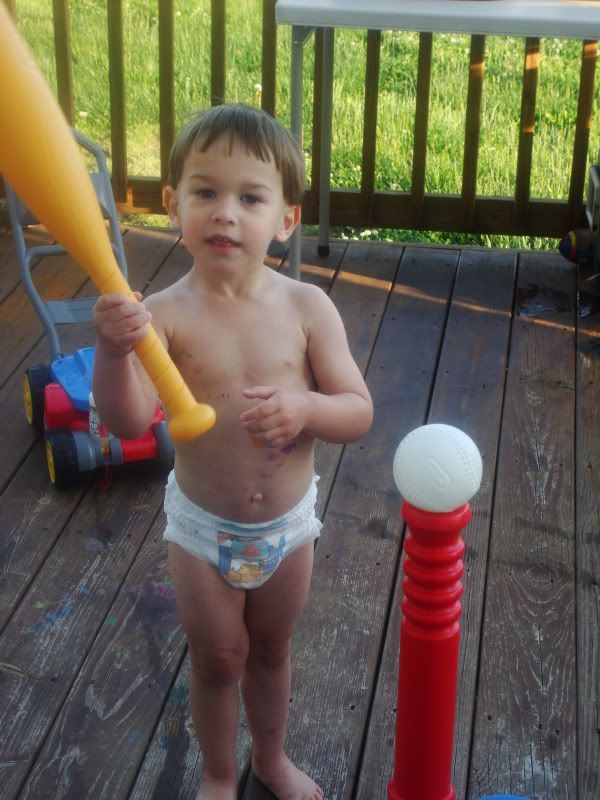 And, when Aiden is playing with his water table or painting, mommy has learned to put him in nothing but a pull up and sunblock. I got sick of changing wet clothes and underwear lmao.