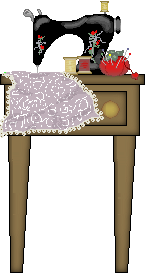 Today, I got new fabric. It surprises me that I would be so excited over some material, over something most would see as useless. Useless, unless you sew! Then my wonderful husband had an idea. Get on ebay and look for lots of fabric.....
OMG why didn't I think of that sooner??? sheesh. I got to work right away and found two promising lots lol. Ahhh the thrill I will feel when it arrives lol.
I also went to TJMaxx today and found the CUTEST bathing suit. It is a $150 swimsuit for $30....lets all cheer about this find.
I also found some new books to read today(at TJMaxx). They had the Twilight saga and w/them had some books called, Night World no.1-3. I bought all three and can't wait to start them. Anyone read them yet? If so, tell me what you think about them. The author is L.J. Smith. I just thought that since I like Twilight so much, that I may like these!

Happy Memorial Day to all. Remember those that are serving our country or those that have. Those like my Grandfather. They are heroes.